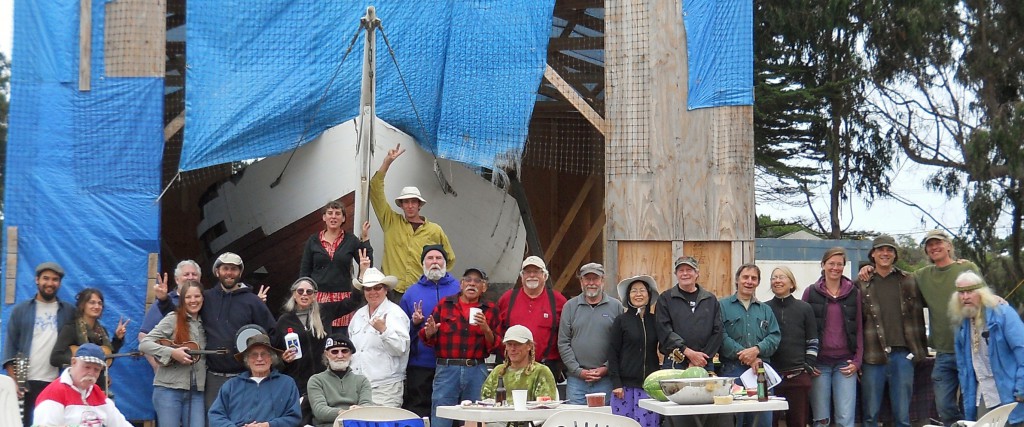 Although the Golden Rule Project (GRP) receives support from a diverse collection of people and groups, Veterans For Peace is our sponsoring organization.  We share common values and goals, and most GRP members are members of Veterans For Peace.
We are committed to ending arms races and abolishing nuclear weapons, illuminating the true costs of war, and finally abolishing war as an instrument of national policy.
The Golden Rule Project and VFP are equally concerned about the state of the environment, and the impact upon it of military activities. In fact, we see peacemaking and the environment as being inextricably intertwined. After all, the U.S. Department of Defense is the world's number one polluter.
We are likewise fully committed to the use of nonviolent means.  The Quaker-inspired original crew of the Golden Rule pioneered the use of nonviolent direct action, and the restored boat will proudly carry that message forward.
In addition to Veterans For Peace, the Golden Rule Project is also backed by people whose primary orientation is religious, including many Quakers.  Greenpeace, USA is also on board, as are a number of Humboldt county, California businesses that have been generous with their support.
---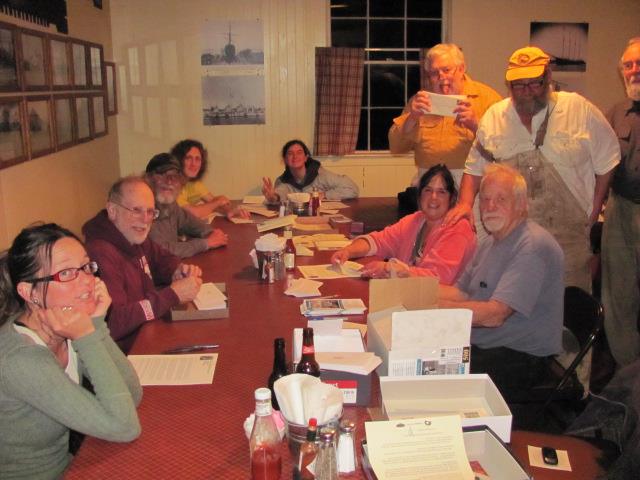 The
Golden Rule
 restoration team is an eclectic mix of environmentalists, sailors, shipwrights, historic boat lovers, and peaceniks.
We are united in our commitment that the Golden Rule shall once again sail the waves of peace.
Fredy and Sherry Champagne did the heavy lifting that was necessary to get the project off the ground in the first place.  They handled publicity, fund raising, and volunteer recruitment to get the project rolling.
Leroy and Dalene Zerlang were also there at the beginning.  After the Golden Rule sank in a storm right off their boatyard, they raised it and discovered her incredible history.  Since that time (late 2010), they have been unstinting in their support, arranging the transfer of ownership of the salvaged wreck to Veterans For Peace, donating dry dock facilities, wood working shop space, and just about everything else needed to keep the project going. The swizzle that stirs the Golden Rule Project cocktail is Navy veteran Chuck (aka, Relentless) DeWitt, the restoration coordinator. DeWitt puts countless hours into making sure that the necessary tools and supplies are available to the team working on the boat.  Among his other pursuits are volunteering for the Humboldt Baykeepers in their efforts to preserve and protect coastal resources, and taking part in a weekly Veterans For Peace vigil outside the Humboldt County courthouse in Eureka on Friday evenings. He's been doing that for nearly ten years, having been outraged by the events leading up to the 2003 U.S. invasion of Iraq.
The project's master shipwright is David Peterson, widely acknowledged to be the most talented wooden boat restorer on Humboldt Bay. He advises Boatwright Breckin Van Veldhuizen, a recent graduate of the Northwest School of Wooden Boatbuilding near Port Townsend, Washington. Although a stranger to anti-nuclear activism, she loves sailing and working with wood and boats. To her, the three words that every woman should most want to hear are, "Let's go sailing!"
Former high school all-American linebacker, Mike Gonzalez of Trinidad began volunteering in mid-2012. As a talented wood sculptor and sailor, he brings much-needed skills to the project. If you ask him why he volunteers, he responds that he is a big believer in "peace, love, and freedom," and that to him sailing and the Golden Rule embody all three. He dreams of sailing out of Humboldt Bay on a new mission of peace.  Of late, he has built and donated several exceptional Trinidad-style rowing skiffs to the project to be used to raise much needed funds.
The Golden Rule's welding and metal fabricating are ably handled by Dennis Thompson, a retiree from the military who lives aboardAndromeda, a 44-foot steel-hulled sloop that he built and welded by himself. Andromeda is docked at the city marina in Eureka.
This is just a sample of the many volunteers who have come forward to support the project.